Established in 1986, the Distinguished Alum Award is given to graduates of Louisville Presbyterian Theological Seminary who have made a lasting impact on the Church and society through outstanding professional, volunteer, or philanthropic accomplishments; and/or who have advanced the Seminary's mission, thereby enhancing Louisville Seminary's impact on the Church and future generations of students.
The First Decade Award is awarded to recent graduates who have made a significant impact on the Church and their community in the first five to nine years of ministry and service after their graduation from Louisville Seminary.
List of Distinguished Alums
2022 Distinguished Alum Award Recipients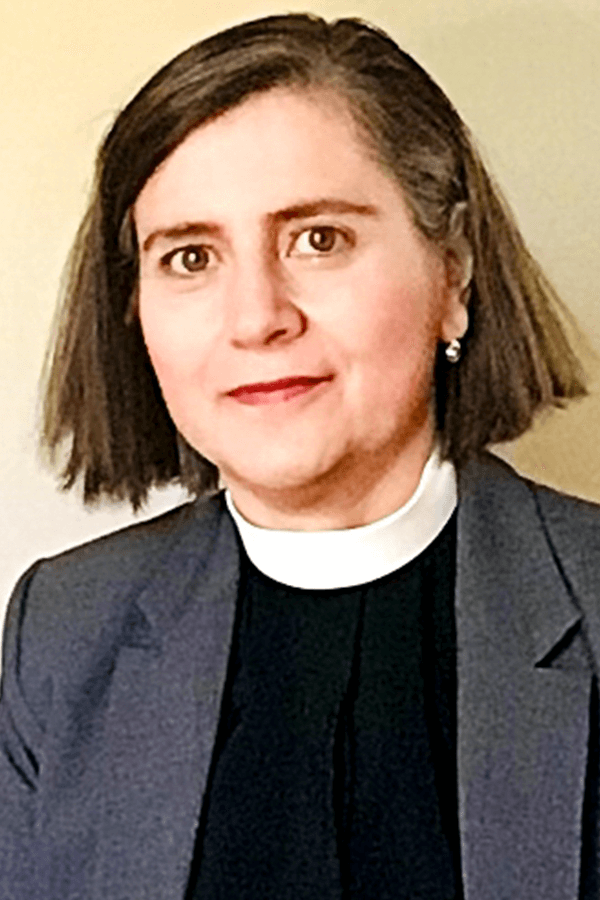 Rev. Dr. Roula Alkhouri (MDiv '97)
Rev. Dr. Roula Alkhouri was born and grew up in Damascus, Syria. As a young person, she was influenced in her faith by her parents and the Presbyterian and Catholic communities in Damascus. Rev. Dr. Alkhouri is a 1993 graduate of the University of Damascus, and in 2000, she became the first Syrian American woman ordained in the Presbyterian Church (USA). Since 2007, she has served as the Pastor of Batavia First Presbyterian Church in Batavia, New York.
Following her graduation from Louisville Seminary, Rev. Dr. Alkhouri worked as a Program Assistant for the PC(USA) General Assembly. When she married her husband, Rev. Mike Stuart in 1998, however, they answered a call to Utqiagvik Presbyterian Church in Barrow, Alaska, 320 miles north of the Arctic Circle. There, she assisted her husband in a number of church activities, such as planning celebrations, leading the youth group, providing training to deacons and elders, and teaching Confirmation classes.
As the birth of her daughter, Sophia approached, she left the remote Alaska location and became the Executive Assistant and Interfaith Coordinator for Ecumenical Ministries of Oregon, in the Portland, Oregon area. In 2000 she was called to serve the First Presbyterian Church of Bend in Bend, Oregon as its Associate Pastor. During her time in Bend, she became a sought-after speaker for conferences and gatherings, including the Baccalaureate at Linfield College in 2005.
In addition to her pastoral duties in Batavia, she works with Los Samaritanos, an organization that supports former inmates upon their release. She also serves on the Board of Directors for the local YWCA, and has worked with a Black Lives Matter group on cultural awareness.
Rev. Dr. Alkhouri is passionate about preaching, teaching, nurturing faith, social justice and helping people live to their fullest potential. She believes that love changes everything and that Jesus embodied love fully in the world.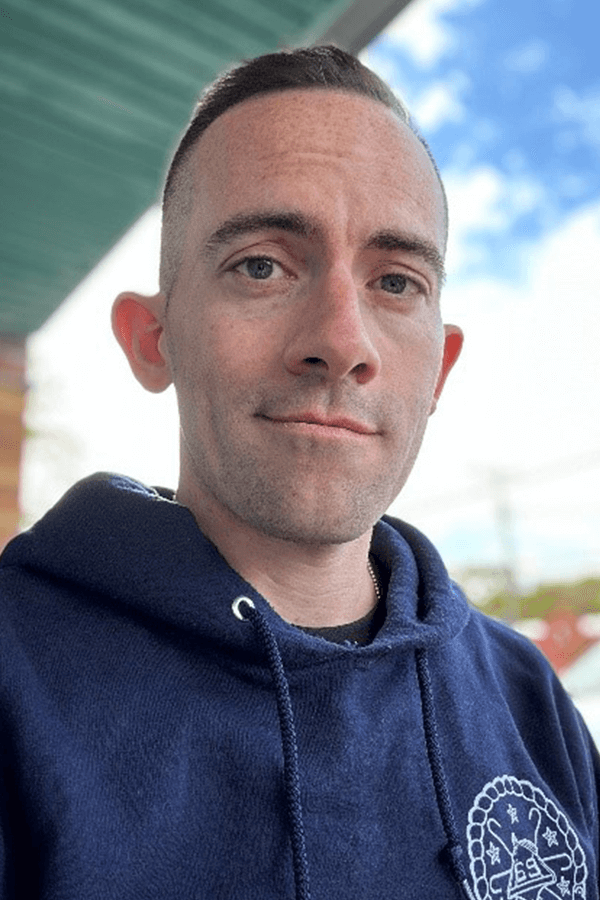 Rev. Harry 'Max' Hazell, II (M.Div. 2016)
Max is an active-duty chaplain in the United States Navy. He is endorsed by the Christian Church (Disciples of Christ), but he serves all members of the sea services: Sailors, Marines, Coast Guardsmen, and Merchant Marines, of all religions (and no religion at all). His previous service as pastor of The Church in Bethesda, Bethesda, Maryland, and Fairfax Christian Church, in Fairfax, Virginia, as well as his time earning four Clinical Pastoral Education units in varying areas of focus, informs his current work in ministry.
Following graduation from Naval Chaplaincy School in the fall of 2019, he reported to the USS JAMES E WILLIAMS (DDG 95) in Norfolk, Virginia, to serve as her Command Chaplain for an immediate forward deployment. He supported her Sailors spiritually and mentally for an eight-month deployment as the worldwide COVID-19 pandemic, closed all ports to the ship. Following that deployment, he reported to a new vessel, the USS COLE (DDG 67), becoming the first billeted Command Chaplain in the ship's history. While there, he built a thriving ministry and trusting chaplain-crew relationship, specializing in crisis counseling, relationship counseling, suicide prevention, and the use of cognitive behavioral therapy. After COLE's deployment, he was selected as Battalion Chaplain for Headquarters & Service Battalion, Headquarters Marine Corps, Henderson Hall, where he serves the needs of over three thousand Marines across 27 countries.
Chaplain Hazell (nicknamed 'Flanders') has been decorated for his diligent work defending and improving the lives and well-being of Sailors and Marines both on ship and ashore. For his work aboard the USS JAMES E WILLIAMS, he received the Navy and Marine Corps Achievement Medal, where among many other achievements, he conducted over 800 individual counseling sessions. For his time aboard the USS COLE, he was part of a team that earned the Navy Unit Commendation, and he earned a Navy and Marine Corps Commendation Medal. There, his exceptional work included "the diversion of 17 sailors from suicide or other self-harm behaviors."
Max is married to his husband of seven years, James, who is also an active-duty officer in the United States Navy, and recently returned from his own deployment overseas. They share their home in Fairfax, VA, with their German Shepherd Hrothgar.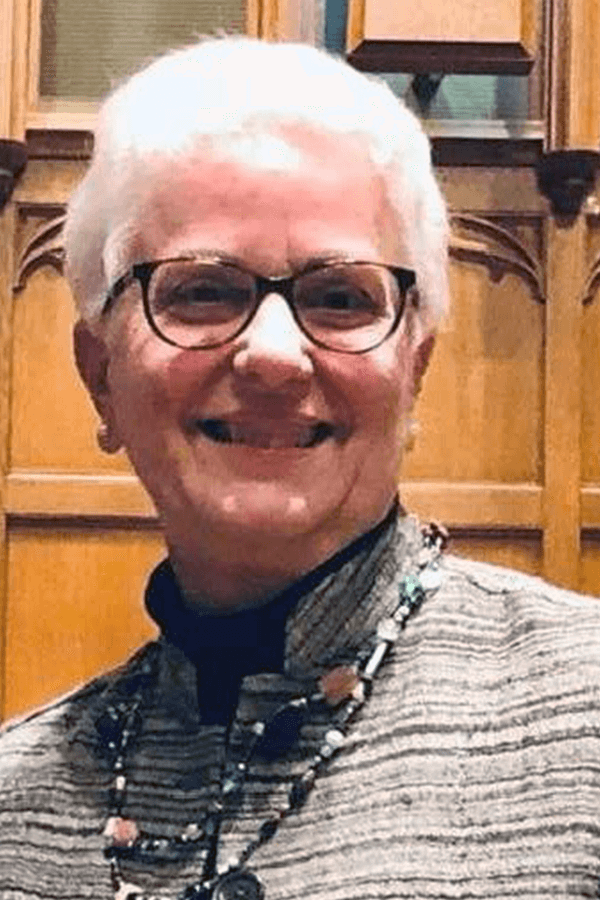 Rev. Susan Davis Krummel (MDiv 1980)
Rev. Sue Krummel (MDiv '80) began her studies at Louisville Seminary in 1977, alongside her husband of six whole days, Forrest "Frosty" Krummel (MDiv '80). Frosty and Sue started their married life in an efficiency apartment in Heuser Hall on the LPTS campus and, after nine months, got to move upstairs to an apartment with two rooms! For 46 years they have managed to juggle the life of two Ministers of Word and Sacrament called to serve in diverse places while maintaining family life.
In addition to her Master of Divinity degree from Louisville Seminary, where she received an award as an outstanding student, Sue holds a Bachelor of Arts in Speech Communications from the University of Illinois. There, she received a Phi Beta Kappa key for her exceptional undergraduate work. She has extensive training from the Lombard Mennonite Peace Institute, a certificate in Executive Leadership from McCormick Theological Seminary, and years of experience teaching interim and transitional pastors. In 2021, she became a Qualified Administrator for the Intercultural Diversity Inventory – an intercultural competence assessment tool – continuing her work to address issues of equity and equality across cultural barriers.
Through the years, Sue and Frosty have taken turns getting a call while the other follows. Because of this, Sue has served in almost every capacity that a pastor can serve a PCUSA congregation. For over 40 years, she has led congregations and governing bodies to move in new directions and to seek new ways to bring hope to a battered world. The last 20 years of her ministry have been spent in the work of Councils—Presbytery, Synod and General Assembly. Recently retired as the Executive Presbyter of the Presbytery of Chicago, Sue continues her work in governing body leadership in a much smaller way by serving short term in various settings. She likewise continues her love of sharing insight and challenge by consulting with and teaching organizations that are ready for change.
In the midst of all of their busy ministry, Sue and Frosty have two adult daughters, each with a doctorate in education. They have six grandchildren with whom they are privileged to spend time fishing, hiking, and being spectators for their various sporting and music activities.