The Louisville Seminary Academic Support Center (ASC) supports students, faculty, and staff with various aspects of academic writing, critical analysis, study skills, effective reading, academic honesty, and documentation/citation styles. We can also assist with professional papers, resumes, and reports. Throughout the semester, and by request, ASC conducts workshops on a wide range of topics including time management, writing and assignment organization, academic honesty, senior Statements of Faith, Senior Integrative Experience (SIE), and denominational ordination exams. The Center also works with students whose first language is not English.

Students seeking disability services for academic accommodations contact the ASC to establish course accommodations aligned with ADA guidelines.
Location
The ASC is located on the first floor of Schlegel Hall, Room 102.

We are a drop-in center and welcome students between and around your class and work schedules. We can meet with students remotely on Zoom.

During the busy days around mid-terms and finals, it is helpful to set appointments (yet we'll welcome drop-ins on a first come basis). Reach out to Beth or Sherry through email (preferred) or calendly for our appointment schedule – see links!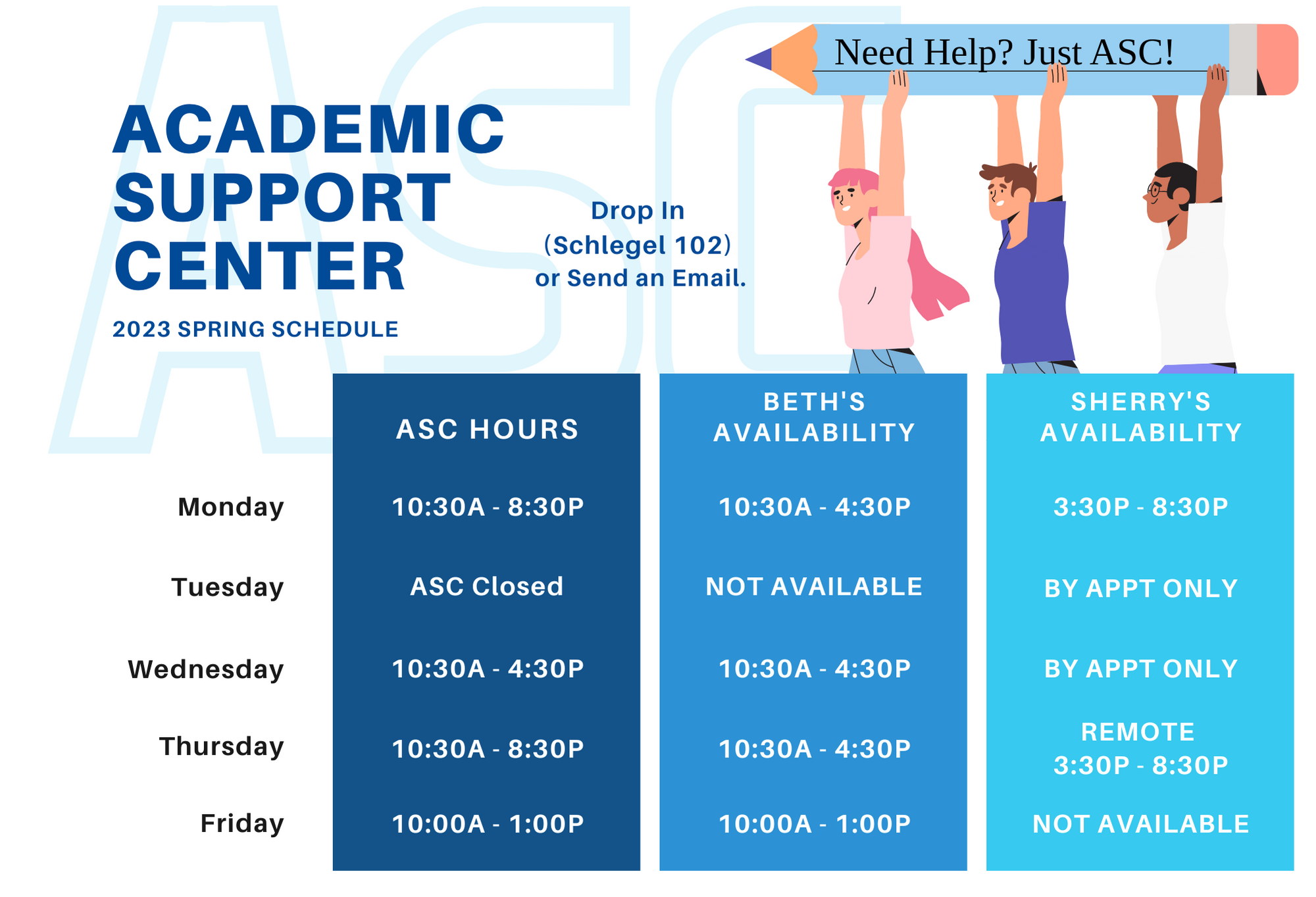 Online Writing Lab (OWL)/LIBGUIDES
Collection of short tutorials created by ASC, the Academic Support Center staff, to help students successfully execute the writing requirements at Louisville Seminary.
Academic Accommodations
The Academic Support Center assists with the Seminary's compliance with section 504 of the Rehabilitation Act of 1973 and The Americans with Disabilities Act of 1990. Students seeking academic accommodations for physical or mental learning challenges contact the Academic Support Center to begin the process of supporting students with their specific learning challenges.

Students initiate the academic accommodations process by scheduling a meeting with the ASC Director, Beth Herrinton-Hodge. This meeting is to discuss the student's learning challenges and the student's need to secure and submit documentation of the learning disability from their health professional.

In most cases, documentation of a student's accommodation needs should be dated within the last five years. If the student does not have up-to-date documentation, Beth and the ASC still offer consultation and support services. Please do not hesitate to contact Beth to discuss learning challenges.

After a student self-identifies learning challenges, Beth and the student discuss and complete an academic accommodation plan. Beth then communicates with professors, per student request, to detail specific accommodation requests. Student and professor follow-up the request letter with conversation to determine ways to support the student with their learning needs in a specific course. This process is designed to facilitate communication between a student and their professors to encourage support for academic involvement.

Academic accommodations are established to provide reasonable accommodations for students with disabilities so that they have an equal opportunity in their pursuit of a seminary education. These accommodations present an environment for the student to be able have equal access to education without compromising academic standards.
Meet Beth Herrinton-Hodge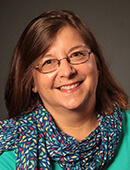 Beth is a writer, pastor, educator, and editor. She came to Louisville Seminary from the Shelby County Adult Education Center and JCTC-Shelby where she taught Comparative Religion, developmental English and Reading. She is a contract curriculum writer and editor for the Presbyterian Publishing Corp. (PPC). She is also a Minister in the Presbyterian Church (USA). Beth holds an M.Div. from San Francisco Theological Seminary, an M.A. in Christian Education, and a B.A. from Ohio University. She lives in Shelbyville with her husband, Jay, and Molly the majestic rescue dog.
Meet Sherry Arconti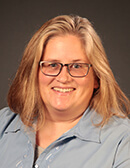 Sherry grew up in Akron, Ohio, spending much of her childhood sliding around in the pews of the Oak Hill Presbyterian Church before graduating from Indiana Wesleyan University with a double major in English and Creative Writing. She started teaching as a graduate student at Ohio University and has over 30 years of college classroom, academic support and writing center teaching experience. Sherry lives in Louisville where she shares space with a few ineffable cats and insists on getting into "good trouble" most days.